On-Site Service
Get exceptional on-site service from our factory-trained professional service engineers.
On-site field service is available for situations that cannot be resolved on remote. Our engineers arrive equipped with diagnostic equipment, tools and replacement parts to provide troubleshooting services. Depending on the nature of the problem and the age and condition of your equipment, engineers may simply diagnose a faulty circuit, replace a defective module, or recommend the best alternative. We evaluate system performance and make recommendations to maximize uptime.
Mitsubishi Electric's On-Site Service can assist your team at any time. Schedule a Mitsubishi Electric service technician to join you on-site and perform the Service on your CNC Machine in a timely manner.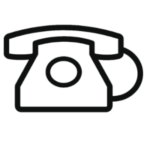 Mitsubishi Electric is happy to help you. If you need service please give us a call:
⇒Technical phone support from 8.00 to 17.00
Tel.: +49 2102 486 5000